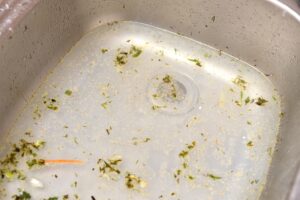 Drains are tricky systems to diagnose. On one hand, they're pieces of plumbing equipment that function like any other drain. This means that you can sometimes find the answer to your problem online, and then it's a matter of calling a professional to fix it.
However, depending on where the drain is in your home, you might be dealing with an entirely different problem. Basement drain issues in Neenah, WI can be symptoms of a much larger problem that other drains might not show signs of.
Think about it this way–basement drains that start running into problems can be just normal drain clogs, or they can be a sign that your sewer is backed up and making your home unsanitary. Only a professional plumber can really tell the difference, but we'll explain how this problem happens.